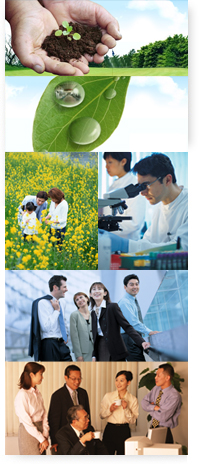 Excellence
Strive for excellence in all our endeavors to meet and exceed the expectations of our shareholders, customers, employees and partners. Green Matters is first and foremost committed to strategy execution and operational excellence in every endeavor we undertake.

Environmentally-Conscious
Promote a pro-environment attitude in everything we do, from business planning to manufacturing to vendor selection to internal operations.


Positive Social Impact
At the heart of our value system is the will to improve the lives of people everywhere. Through our businesses and activities we strive to contribute to human progress.


Respect, Integrity and Ethics
Green Matters will act in a manner befitting the highest caliber professionals and global citizens. Respect anchors our thinking and perspective. Integrity ties our actions to our responsibilities. And Ethics is a moral compass which guides our activities.


Innovative Spirit
We approach each challenge with an innovative energy and genuine desire for improvement.   To realize our own benchmarks of excellence we employ fresh thinking in our technology, management and business practices.


Hand-in-Hand Employee Commitment
Create a challenging, supportive and nurturing work environment.  Employee motivation, diligence and ingenuity are the engines of the company's performance.  Together, hand-in-hand, Green Matters will navigate the adventures ahead to find success in business and life.